Beyond School Walls
Workplace Mentoring
Workplace Metoring gives Littles a chance to experience a workplace firsthand, and Bigs an opportunity to mentor without ever leaving their office.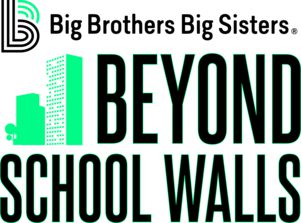 Beyond School Walls gives Birmingham youth an opportunity to visit various workplaces. Studies show that youth participating in workplace mentoring programs perform better in school, want to go to college, and begin thinking more about their future. Also, many corporations report an increase in company morale, and employees to enjoy the workplace more as a result of serving as a mentor.
How does it work?
Businesses agree to allow their employees to mentor a child. Mentors and Mentees will meet twice a month at your business at a time that is convenient for the business and the school. Employees do not have to leave their workplace. BBBS will transport children from the school directly to the workplace. A BBBS staff person is continually on-hand as a resource for participating mentors throughout the life of the match. 
Our current Workplace Mentoring partners include:
UAB 
BBBS
Cadence Bank
The City of Vestavia Hills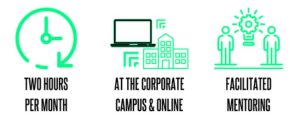 Want to start a program at your workplace?
We'd love to answer any questions you have. 
Contact Kasey Oswalt at [email protected] or 205-939-5590.