Give a little time. Make a big difference.
You have a big opportunity in front of you—to not only impact a child's life today, but to transform their potential for tomorrow.
Become a Big
Being a Big Brother or Big Sister is one of the most enjoyable things you'll ever do. For a few hours, a couple times a month, you can give a Little the invaluable gift of your friendship. By igniting their potential, you can start changing their life. Play a board game. Make fun crafts. Hit the playground together.

Want to learn more? Here's what to do.

To find out more information about programs, either complete the online inquiry, fill out the online application or contact Kiranda Robbins-Watts directly at [email protected].
This is a great way to get started, speak with a staff member, ask questions, and learn a little more about what being a Big means.
Once you submit an application or online inquiry, you will be contacted by Kiranda Robbins Watts.

Our Community Based Mentoring program matches adult volunteers with youth in the community. Once matched, the volunteer and child meet twice a month doing things they both enjoy.

Our School Based Mentoring program matches high school and adult volunteer with youth. Once matched, the volunteer and child spend one hour every other week together at the school.

Businesses agree to allow their employees to mentor youth. Mentors and Mentees will meet twice a month at your business at a time that is convenient for the business and the school.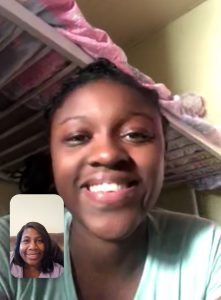 The e-mentoring program is a way for volunteers to mentor a child within a virtual setting. Volunteers serve as mentors from their phones and computers at a minimum of 30 minutes each week.
Interested in Volunteering?