Enroll a Child 
82% of our littles report having what they thought was possible changed because of their bigs.
COULD YOUR LITTLE ONE USE A BIG?
It all starts with the right role models. And Big Brothers Big Sisters is the place to start a relationship with one. Big Brothers Big Sisters has been able to recruit, screen, match, and support mentoring relationships that have changed the lives of hundreds of young people. 
Child enrollment with BBBS consists of an application and interview process. At a minimum, children enrolling with the agency must:
be age 7-15

express genuine interest in the program

be capable of forming a meaningful relationship with an adult mentor.
Additionally, parents/guardians of enrolling children must be supportive of a mentoring relationship.

Our School-Based Mentoring program matches high school and adult volunteers with youth. Once matched, the volunteer and child spend one hour every other week together at the school.

Our Community-Based Mentoring program matches adult volunteers with youth in the community. Once matched, the volunteer and child meet twice a month to do things they both enjoy.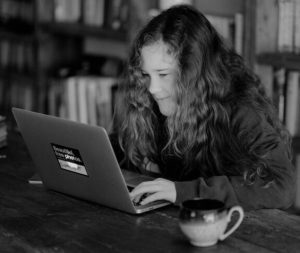 The e-mentoring program is a way for volunteers to mentor a child within a virtual setting. Volunteers serve as mentors from their phones and computers at a minimum of 30 minutes each week.
If you are wondering if your child meets the above eligibility requirements or have questions about the enrollment process, please contact Katie Prince at 205-939-5590 or [email protected].