Give Stocks and Securities.
Ensure the future of Big Brothers Big Sisters of Greater Birmingham

Stocks and Securities
Gifting Appreciated Securities AFTER lifetime:
You can leave stock to charity by completing a simple a transfer on death (TOD) registration form. Contact the brokerage firm that holds your securities for forms and instructions. Leaving it this way, instead of through your will, allows it to go directly to charity, and avoid going through the probate process. This is a revocable gift which means you can change your mind at any time, should your circumstances change.
While the owner of the TOD account is alive, the beneficiaries will not have any access to or control over the TOD account. Only the owner has access to and control over the assets held in the account during lifetime.
Gifting Appreciated Securities DURING lifetime: You also can give appreciated stock to Big Brothers Big Sisters. If you've held it for more than one year you may take a charitable tax deduction for the market value of the stock, AND neither you nor the charity has to pay capital-gains taxes when the stock is sold!
Below is an example of the potential tax benefits of donating appreciated stock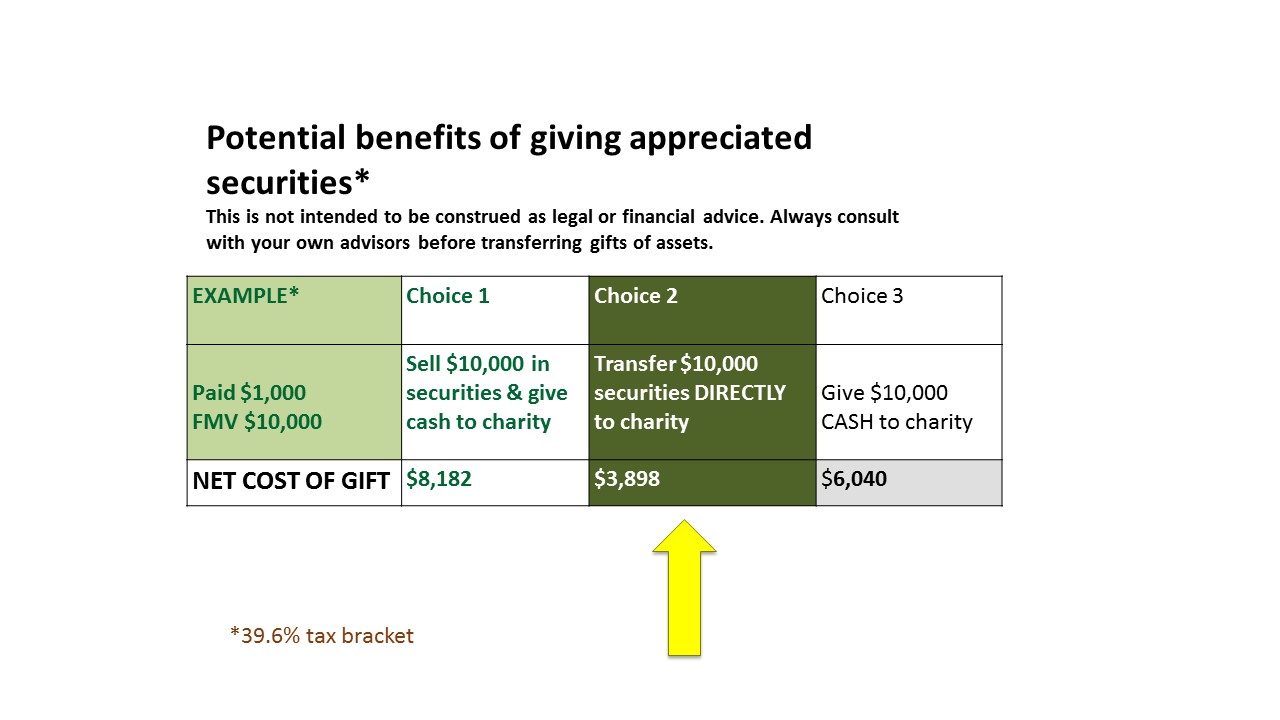 Want more information? Please reach out.