Volunteering is fun, big time.
Being a Big Brother or Big Sister is one of the most enjoyable things you'll ever do.
HOW DO I BECOME A BIG?
Inquiry - We need some basic information about you to get the process started. Give us a call or inquire online. (You will be taken to the BBBS America site. Don't worry, we will still get your inquiry when you submit the form.)
Application & Interview - Once we have completed your inquiry we will send you an application. We will also schedule a time for you to meet with a Case Manager. The interview offers us a chance to learn about you and your interests so we have a good understanding of what type of child to match you with. It takes approximately one hour. Please bring your completed application, driver's license, and auto insurance to your interview. 
Eligibility Confirmation - We conduct criminal background, driving history, and personal reference checks. Once all information is received by our office, we can determine your eligibility for participation, and we will let you know of our decision. This process can take several weeks.
Volunteer training -  This training covers the responsibilities and expectations of Volunteers, and is crucial to being a successful Big!
Match Meeting - After a matching proposal has been confirmed, we will then set up a meeting between you, the matching and enrollment specialist, the child, and the child's parent/guardian. We will discuss agency ground rules, complete any remaining paperwork, and you will be able to start meeting with your Little!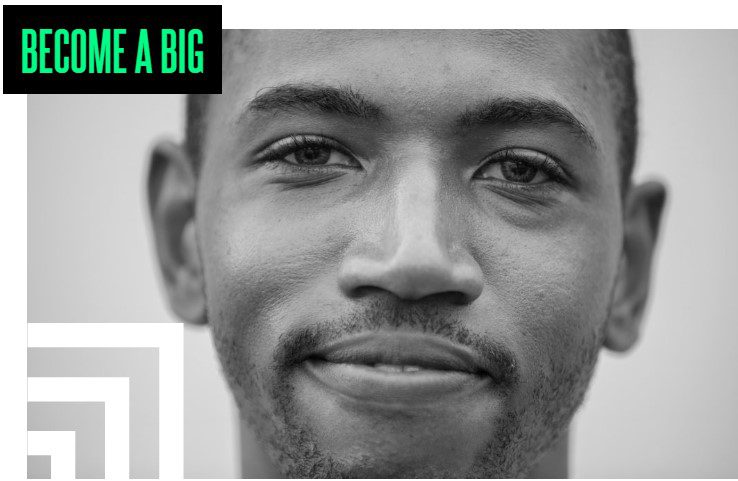 If you need any assistance as you begin this process, please contact Kiranda Robbins at 205-939-5590 or [email protected].