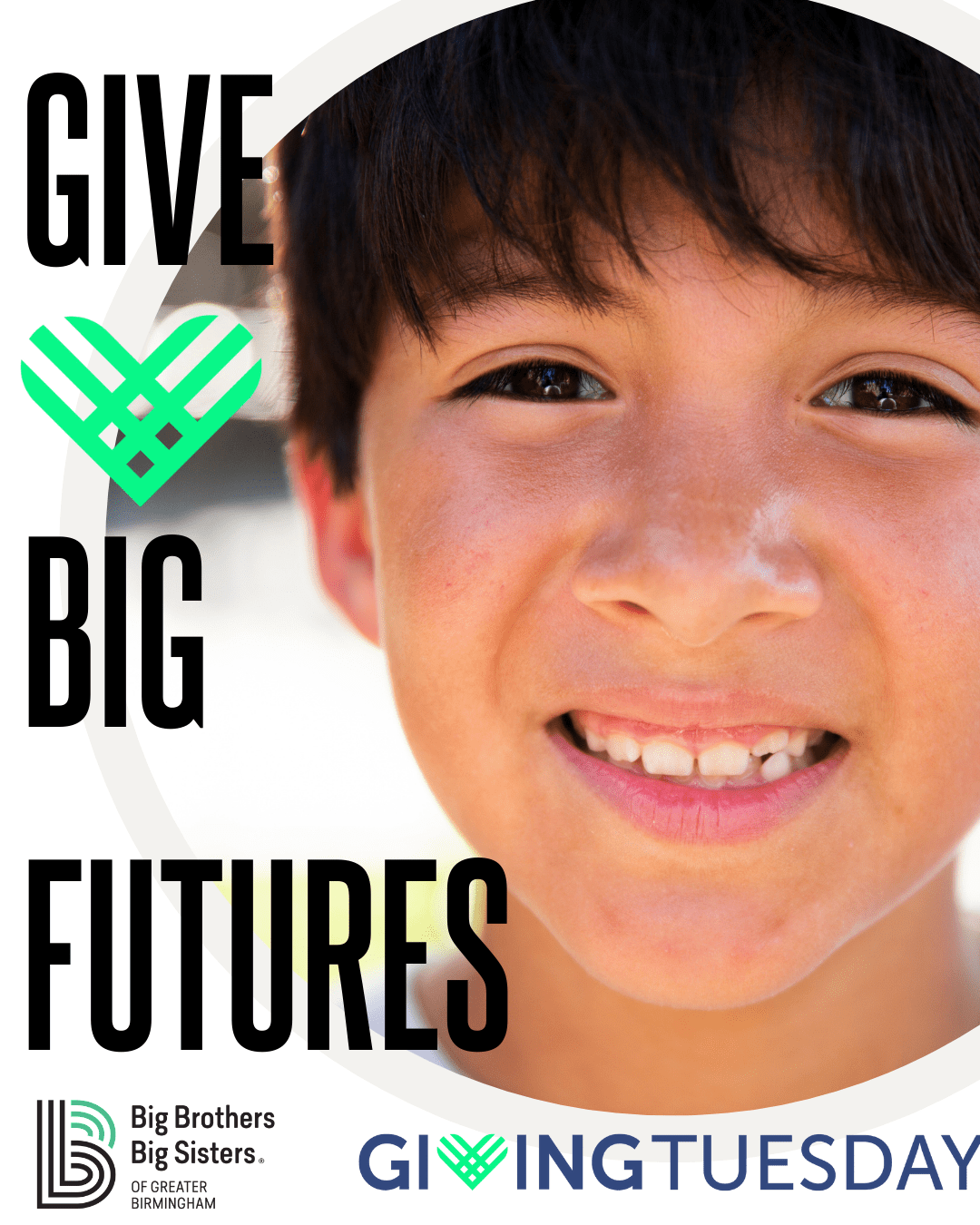 At Big Brothers Big Sisters of Greater Birmingham, we see more than a child's circumstances. We see the world they can transform and the potential they possess to make it happen. Your donation is more than a gift: it is the opportunity for a child to match with a mentor that will give them the support and resources they need to become who they are meant to be. These mentorships have been proven to reduce substance abuse and violence and increase school performance. Mentorship truly changes lives; so when you donate to BBBS, you are contributing to the dreams and potential of America's youth.
We hope you will consider investing in our children as the year draws to a close. Your continued support allows us to change lives for the better, forever.
To donate, click here.