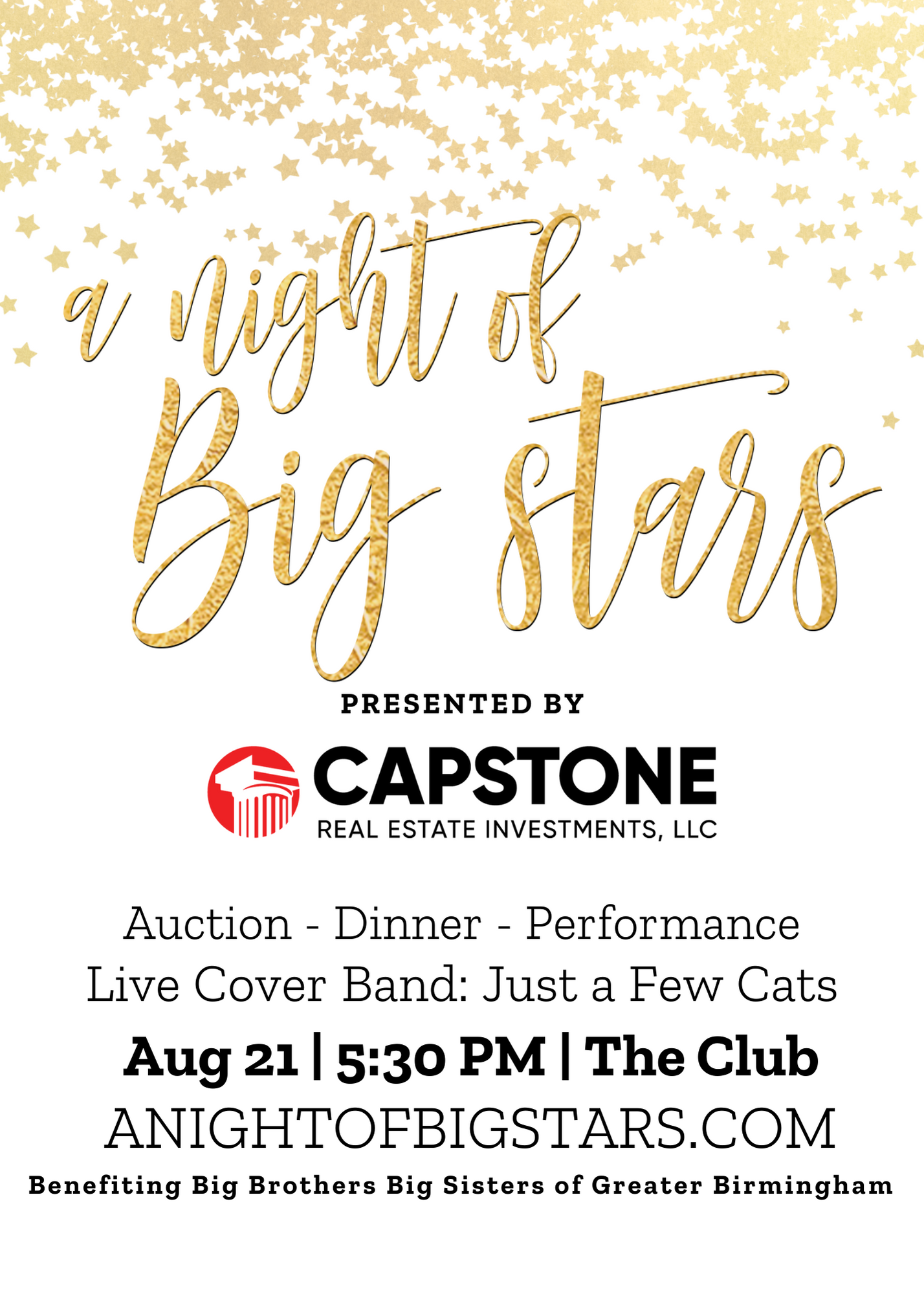 A Letter from Bill Clements & Lewis Mouron:
Dear Friends,
We can all look back on our lives and remember the important people who helped us become who we are today. These mentors gave us guidance, advice, and love. Many children in our community are growing up without a mentor in their life. The mission of Big Brothers Big Sisters is to create and support one-to-one mentoring relationships that ignite the power and promise of youth. With your help and support of A Night of Big Stars you can ensure that children facing adversity have a caring and supportive adult mentor.
As the presenting sponsor and Board President, we invite you to join us at the 9th annual A Night of Big Stars on August 21st. Littles in the Big Brothers Big Sisters program will take the stage and perform a one-of-a-kind-show. Guests for the evening will enjoy dinner, music, and can't-miss auction packages that will have you feeling like a star! The best part of the event? Every dollar raised helps Big Brothers Big Sisters continue their mission of creating and supporting one-to-one mentoring relationships that ignite the power and promise of youth.
Become a sponsor and help ensure that Big Brothers Big Sisters continues their important work. Because of supporters of this event, over 1,300 children in our community were matched with mentors in 2019. Research has shown that children who have a mentor are 85% more confident they will finish school, 46% less likely to begin using illegal drugs, and 52% less likely to skip school. Mentoring is truly an investment in our youth, our community, and our future. We thank you for joining us for this special event and look forward to seeing you at A Night of Big Stars!
Sincerley,
Bill Clements                         Lewis Mouron
Board President                    Presenting Sponsor