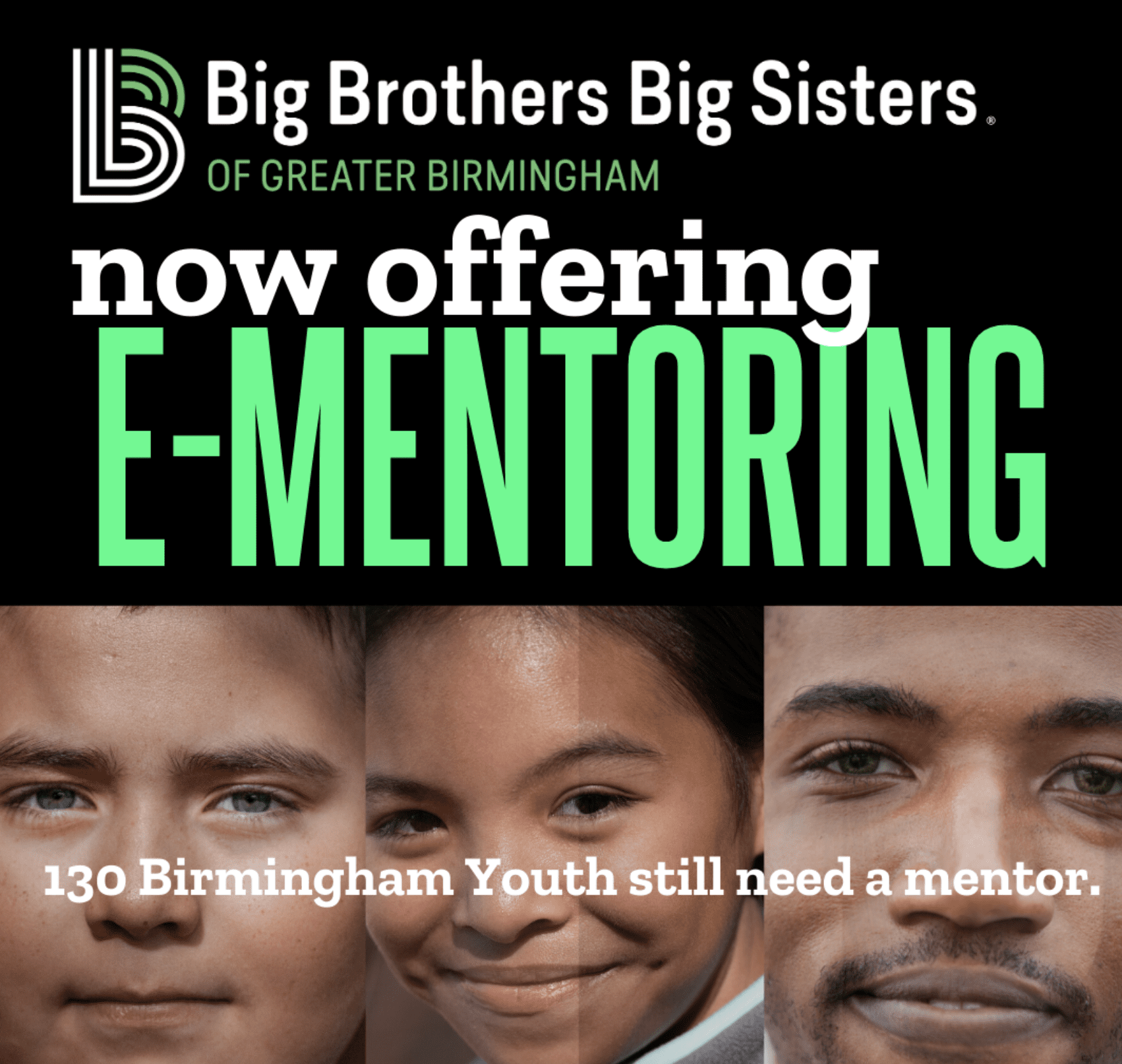 Big Brothers Big Sisters of Greater Birmingham (BBBS) is focused on bringing one-to-one mentoring to the children and families who need it most. As an organization whose mission is dedicated to creating positive, healthy human relationships, BBBS continues to do everything they can to move this critical work forward and be there for the most vulnerable across our communities.
With everything our children face, mentoring has become more important than ever, as it can be that extra support system that youth rely on in this time of crisis. Social distancing has not slowed down Big Brothers Big Sisters' commitment supporting Birmingham youth—socially and emotionally. The agency has found innovative ways to make sure Bigs (mentors) and Littles (mentees) are still meeting virtually through E-mentoring.
Big Brothers Big Sisters is announcing its E-Mentoring program—a way for volunteers to mentor a child within a virtual setting. This involves creating one-to-one relationships virtually through phone calls, video chat, and more. Birmingham youth are matched with an adult volunteer and connect from their phones and computers at a minimum of 30 minutes each week. This program allows volunteers with limited schedules the ability to give back while working with a busy schedule. Furthermore, during these uncertain times, this allows BBBS to continue to find mentors for the 130 Birmingham youth still waiting on a mentor. Although it takes place virtually, the E-mentoring program is not limited to just chats on the phone. Match Support Specialist will help provide virtual activities for each match. Some examples include: cooking, online dance classes, teaching a new skill, Netflix watch parties, homework help, etc.
At the end of the day, it is really about starting a friendship, providing guidance, and inspiring them to reach their potential.
For more information or to sign up visit: https://www.bbbsbhm.org/become-a-big/