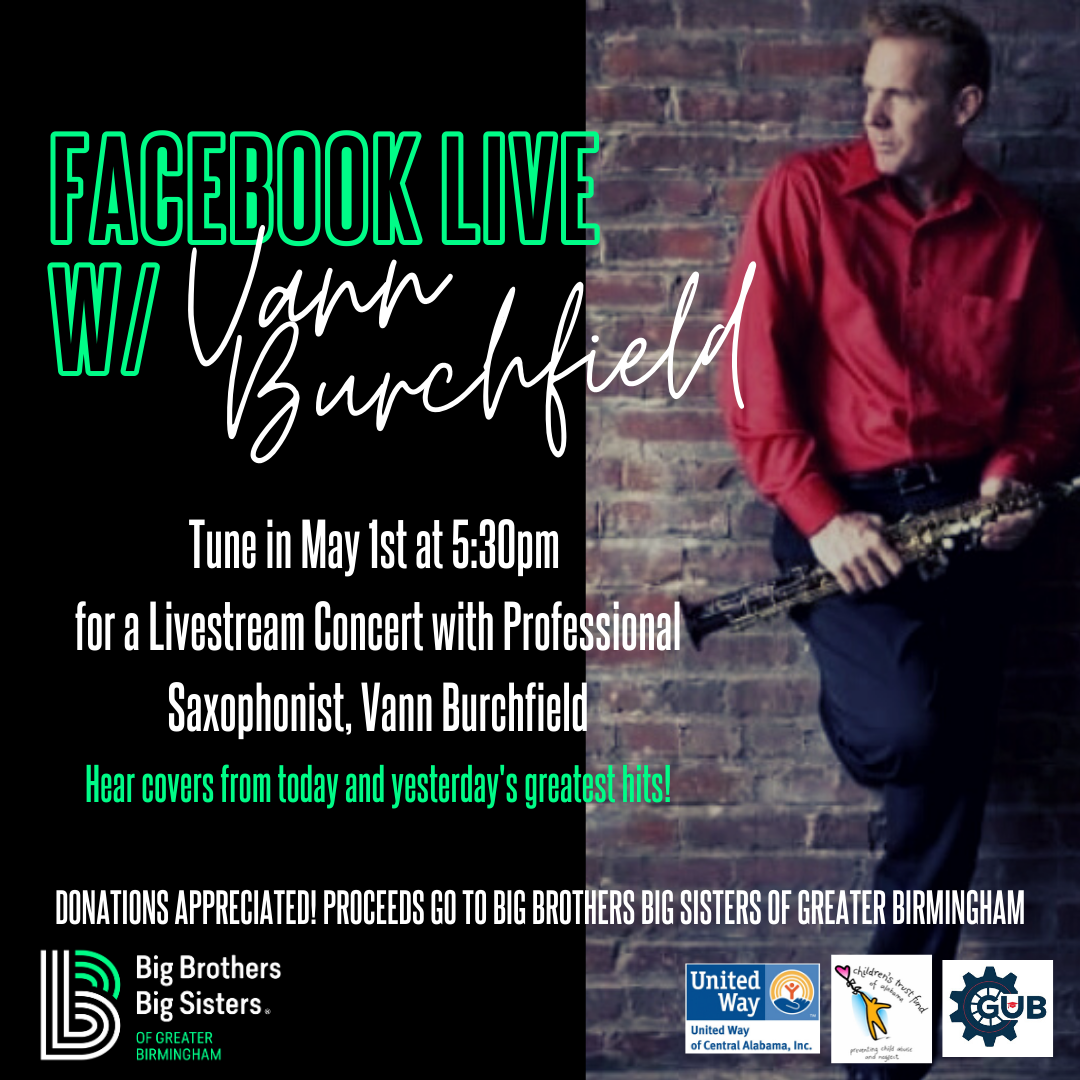 BIRMINGHAM, AL, April 28th, 2020 – Big Brothers Big Sisters of Greater Birmingham (BBBS) presents Vann Burchfield during this one of a kind virtual concert. This FREE Facebook Live concert will take place on BBBBS of Greater Birmingham's Facebook page on Friday, May 1st at 5:30 pm.
Vann Burchfield is a talented and experienced musician with many accomplishments. Vann has had the honor of performing at the White House for their Annual Holiday Open House, as well as right here in Alabama for Governor Bob Riley at the Governor's Mansion in Montgomery. Vann has traveled all over the world sharing his talents, and BBBS is honored to host him during this live fundraising event.
The past few weeks have brought challenges for all of us, across the country and right here in Birmingham. Like many others, BBBS is experiencing the pressure and consequence of the current economic situation. BBBS hopes through this free fundraising event the Birmingham community can come together to enjoy some music, while encouraging others to give to the essential cause that is BBBS.
Now, perhaps more than ever, the mission and impact of Big Brothers Big Sisters are evident and urgent. BBBS needs your support. Fundraisers have been cancelled and leaders are looking for ways to sustain our critical mission. The families of the children served will be some of the hardest hit during the pandemic and economic downturn that may last much longer. BBBS has been part of the fabric of this country since 1904. That longevity has weathered many storms thanks to communities coming together.
Please consider attending this free event and possibly making a gift today to Big Brothers Big Sisters at bbbsbhm.org