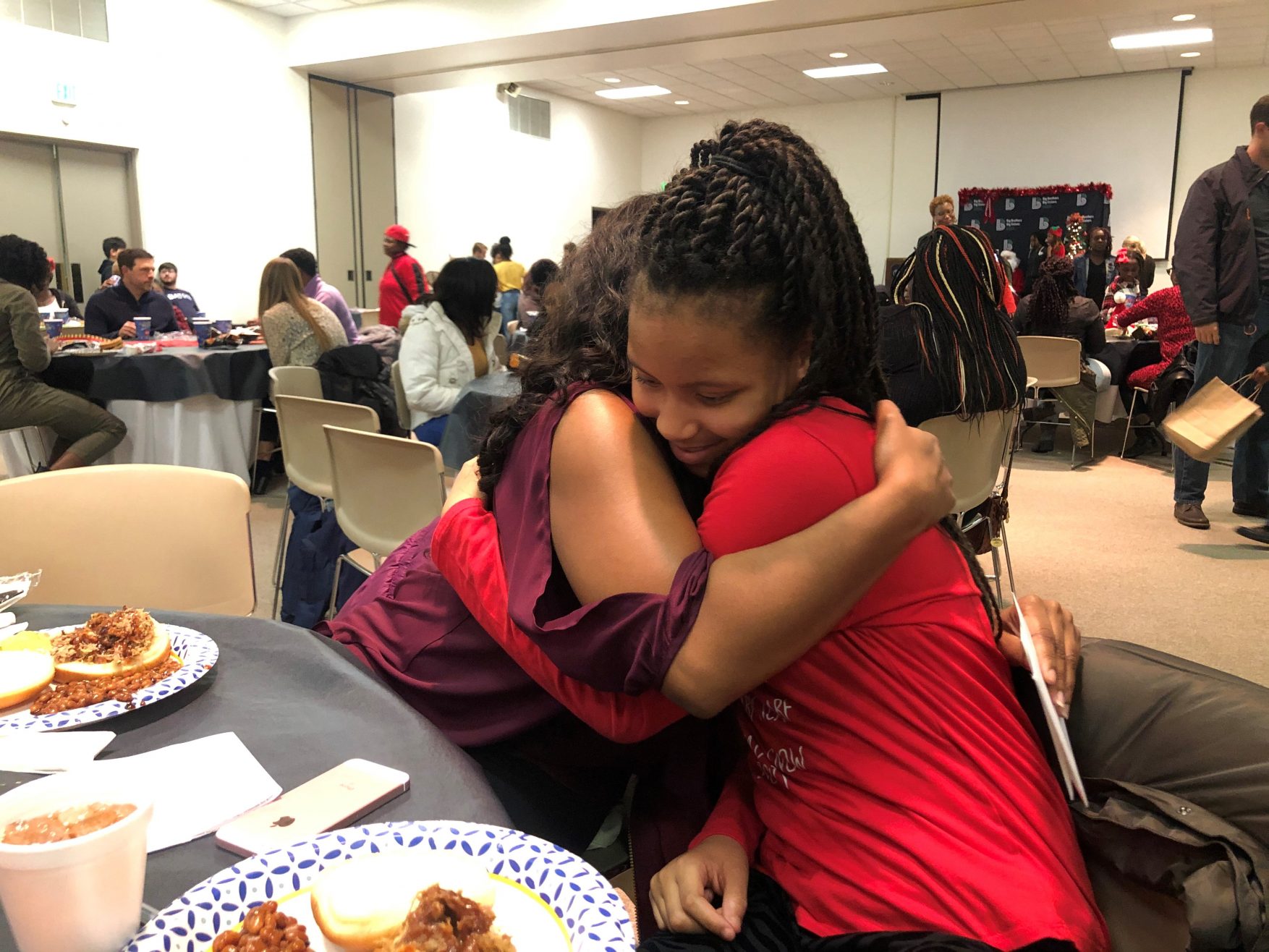 Why a Big Sister?
"Ever since she lost her grandmother, she's been struggling emotionally," Toriah's mom shared with us. "She usually gets along with her teachers and is well-behaved, but I've noticed some changes in her school performance this year."
That's when the nine-year-old's mom reached out to Big Brothers Big Sisters of Greater Birmingham.
Traci, her mom, explained to us that Toriah's father is absent, and being an only-child, Toriah is really close to her older family members. That's why her grandmother's passing hit her so hard. And why her mom thinks a female mentor would be so good for Toriah.
A Christmas Gift for Toriah
Toriah became a Little in August 2018. On this day, she wrote a letter to her not yet known Big reading, "See you in a couple of weeks" and "I hope you get to see me soon."
Over a year passed and on December 6th 2019, Toriah was finally matched and able to give this letter to her Big, Lakisha for the first time.
Because of our supporters, we were able to match this shy little girl with a new friend … a mentor … a Sister. Together, we ensured that LaKeisha was carefully vetted prior to being matched and that LaKeisha will continue to receive support and input during her relationship with Toriah.
The future is bright and hopeful for the youth we serve, just like Toriah.
Thank you to all our supporters!