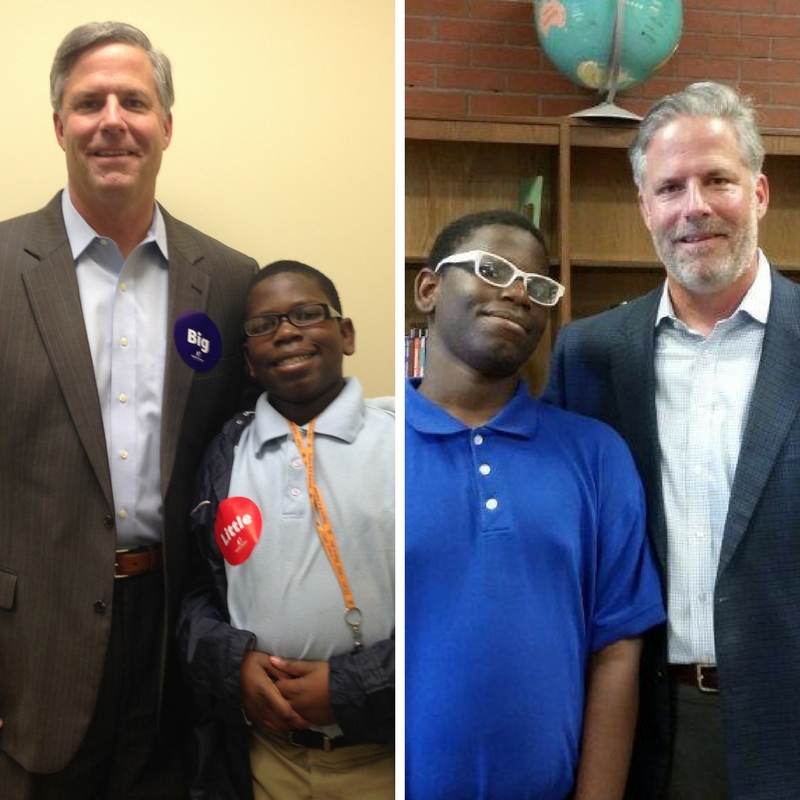 Brent and Trey have been matched for 2.5 years in our Workplace Mentoring Program at Cadence Bank, where Brent is the Senior Vice Present Commercial Relationship Manager.
_
For several years, I have been a Big Brother to a young man named Trey. While Trey certainly has people around him who love him, the challenges Trey faces are so incredibly different than the ones I faced at his same age. Investments made in people are never wasted and go much further in life when compared to investments made in "things".
Each of the children in BBBS are charting paths through life, paths that will take them out of temporal situations they are in, whether socioeconomic, broken family structure, abuse. The cycle will hopefully end with these children as they grow into adulthood. Trey has said is dream is to graduate high school, go to college and be an accountant. When asked why he wants to be an accountant, his response is always pure and simple, he wants to be an accountant so he can help people (and he loves math too!).
My bet is on Trey, my bet was placed several years ago when I was not even certain Trey knew what an accountant was. I couldn't have been more wrong, Trey knew even at a young age. As a Big Brother, I look forward to seeing Trey succeed in whatever he does. Children's dreams can change, that is what makes them so beautiful because the world they have is so much bigger than the world we live in as adults. Trey has given me something much more than he realizes. While I have placed my bet on Trey, he has taken a corresponding bet on me. Support of one another defines relationships and Trey has taught me about relationships.
A bet on a child is the best bet you can potentially ever make in life, it certainly can have the greatest return on investment.